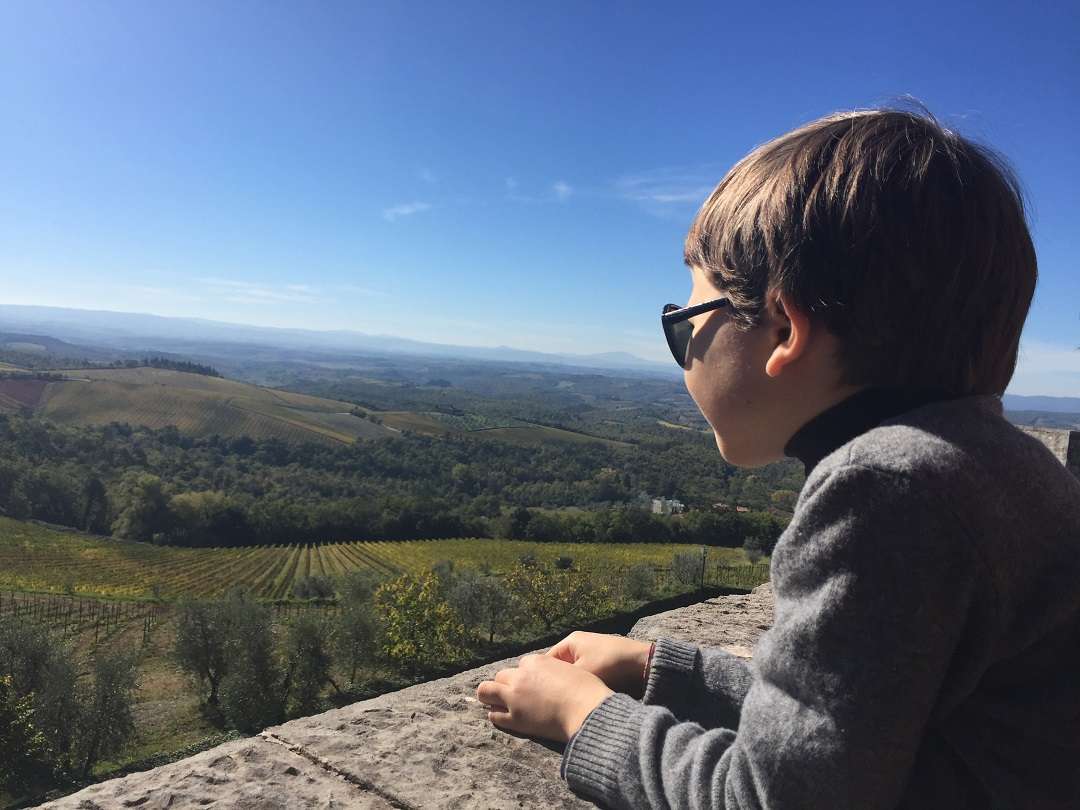 I started planning a family tour for my son and other friends of ours. We wanted the kids getting interested in art and history, we wanted them to have fun and play together.
So… we choose for farms and cheese making, we took our bikes to go see a rare variety of free range pigs – cinta senese -, we had a pic-nic, and took hundreds of pictures of cypress trees and poppies.
We hiked to discover an abandoned village, dating back to 1348, Castelvecchio, we read stories of that time – the Decameron of Boccaccio. Our young travellers were very much surprised and interested. They enjoyed the treasure hunt we organized in the park, where some questions about Medieval life, brought them to the final price. A cool way to learn and have fun.
While in Siena, I will give you a quick orientation about how people lived here in the Middle Ages. We'll figure out about their habits, lifestyle and organization. We'll meet the most successfull baker in town to share his recipe to make Ricciarelli, yummy cookies for Christmas time, you can only find in Siena. We'll feel the vibes of the Palio, visiting the clubhouse of a Contrada (one of the 17 districts, actually teams competing in the Palio horse-race twice a year).
At the end, just before lunch, we'll run around town, looking for clues and answers about Siena. A treasure hunt is always fun, and it will be remembered more than a 2 hours lecture!
People love it, no matter if 8 or 80 years old!
Come with me and I'll let you see!
Bar il Palio, Piazza del Campo, Siena
Private Guide
Surprise Treasure