Food street festivals in Siena and Tuscany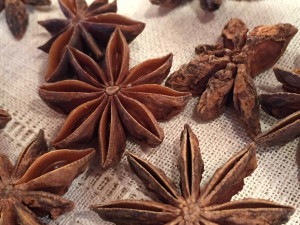 Do you want to try something authentic? Go for a SAGRA, go for a food street party!
It might sounds strange, but Tuscany is plenty of little towns where different no profit associations organize food street festivals for fundraising.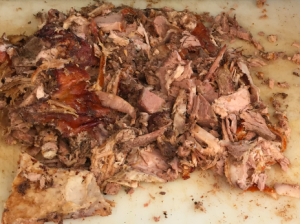 It might be a Contrada in Siena (town district) or a Circolo Fratres (blood donators foundation) that  – one day or longer  – wants to have a good time, cooking food and serving it on the street!
They are all volunteers and they do it just for a day, a weekend or a special occasion. It's the best Italian street food, the most authentic, the most greasy and yummy you can picture!
In Italian we say SAGRE. Anybody can go and prices are very very reasonable. Don't expect a sophisticated service; the food is made by Italian Moms daily.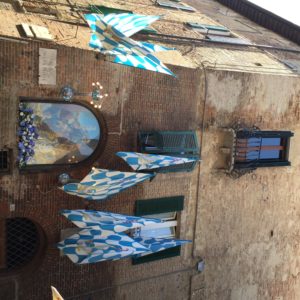 If you can read Italian, then check on www.sagretoscane.com. Almost every week from spring to fall we have a little place where to go.
If you are in Siena in March for example, on the 19th, you have la Festa di San Giuseppe, Saint Joseph street party on Daddy's day. You go and eat Crostini, Porchetta, you have a good glass of wine, you go for the "blessed" bread to the Church, you want to buy a toy to your kid.
It's fun! Kids make their "carretti" little ancient carts, using pine cones as wheels and a little piece of wood as the base for running horses!
We form groups and we run our own Palio!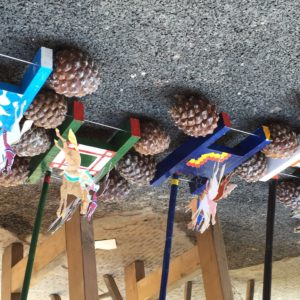 In December, on the 13th, we have the Saint Lucy festival. Lots of chocolate, lots of Christmas decorations and toys to buy. Not to be missed, one more time, the blessed sandwich.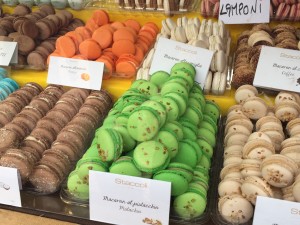 Why then are Italian not too fat?
They walk a lot, they eat small portions on most days, they base their diet on simple ingredients and they eat lots of veggies. Here the fundamentals:
A large base of veggies, eat daily some cereals and carbs, have some nuts and dairy, prefer fish and chicken to fatty cheese and red meat.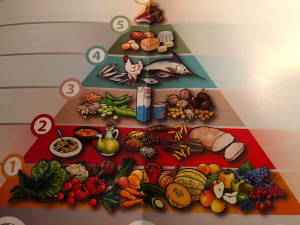 But…. getting back to your food street festivals, 
you'll find allies filled with street venders offering you Brigidini, kind of cookies, very crispy and scented with anise, saffron, bread, sausages.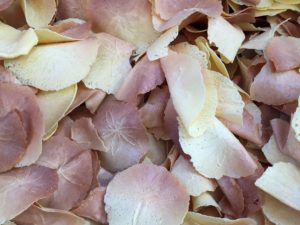 You'll see spices you have not seen before like anice stellato, star anice or farmed mushrooms.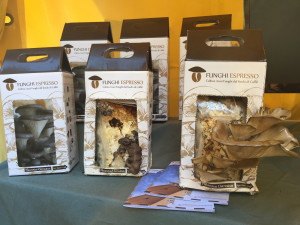 How can you farm mushrooms at home???
Kind of weird but you can have your box of recycled coffee, buy mushrooms seeds and make your own ones!!

Did you know that in Tuscany we make Caviar? Hard to believe but so it is…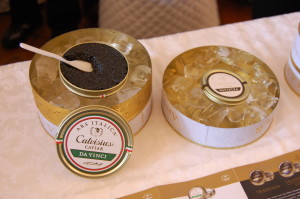 Walking through the different SAGRE you have the chance to discover new farms, new producers and new products!



Gosh… we have just talked about the healthy Italian diet…. then how can I say what's the best at the local SAGRA I have just been too?
It was lard!! And the Prosciutto di Cinta, and the Sausages, fresh made and fresh to be eaten!
Have you ever tried? Have you ever thought about trying raw pork meat? We do… and it's so good, just spread on very good and fresh bread, or baked.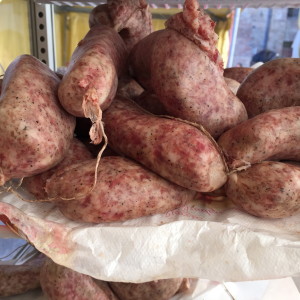 Our local pork, Cinta Senese, once transformed into Prosciutto, it's the most expensive you can find in the country. It's coming from free range porks, raised in organic farms. It contains more fat and a super smooth and delicious taste. Try it!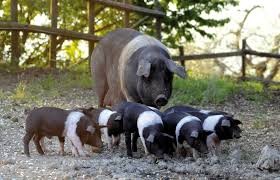 Once in Tuscany ask your guide or your receptionist for the best SAGRA in the area, try to understand what's cooking in the pot, make yourself understood with gestures as the Italians do, share the table, talk to people, make your Italian day!
The sagra I love the best  – for the food – is in Villa a Sesta at the beginning of November. The street festival I love the most is La PANIA at the end of July, beginning of August in Siena. Go look for the gardens of the Contrada del Nicchio and have the best barbecue of Siena, good fried zucchini flowers, pizza, gnocchi and lasagne. Come and taste! Come and share!