Your week in Tuscany: an example to help you planning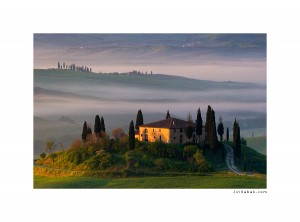 If you want to try planning yourself a trip to Tuscany, here a couple of suggestions.
The fist option is comfortable and quite expensive, cause of good locations and private driving service, the second is for a low budget, trying to use mostly public transportations.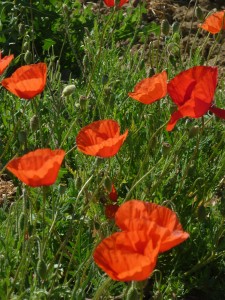 Starting from Rome:
Day 1: From the Airport have a private driver to your hotel downtown Rome, relax and get adjusted. Walk to the Trevi Fountain by sunset, have dinner at Trattoria al Moro, just 5 minutes walking from there. Taste the "Puntarelle" if there at the end of the winter, early spring.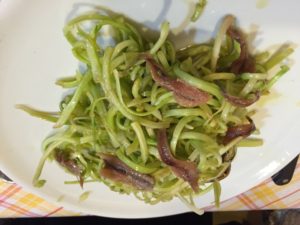 If you are not in the mood for a restaurant but just a snack, walk or take a Taxi to Trastevere. It's a city quarter full of snack bars, Pizzerias or simple places where to have an APERITIVO.
You can't avoid having one sooner or later. APERITIVO means aperitif but you might not used to it.
Italians often drink a glass of wine or a cocktail before going to dinner. The right time is around 7.30-8.30 pm. Lots of people around! Many snack bars prepare finger food which usually included in the 5 or 7 or 10 € you pay for the drink. A big Aperitivo can be a kind of light dinner. Go for it! It's fun, it's what the Italians do, it's inexpensive.
The day after you can have the "must-see" walk around Rome. Keep in mind that it might be stressful, Rome is very very busy, and if want to see the Vatican and the Colosseum, reserve your tickets on line ahead, cause queues are incredible! Try to go to the main sights early in the morning or late in the evening.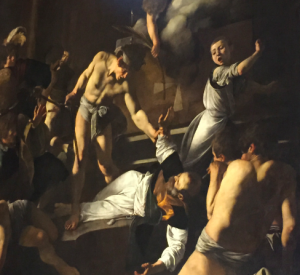 One more day it's necessary. You must see the fashion district of Via del Babbuino, the Spanish Steps, Via Condotti etc. If you take the underground, stop at SPAGNA. Stop at the church on the right in piazza del Popolo (looking towards the Metro station) and see a Caravaggio painting for free!
Look for San Luigi dei Francesi. Two Caravaggio paintings not to be missed.
Relax having a beer or just a walk at Gianicolo. It's a hill overlooking the city. Quite charming. Or get to the Aventino, not far, for the "cool" and expensive district. Pop into the church of Santa Sabina, one of the best preserved ancient religious buildings in town. Walk a few steps further on and stay on line in front of the gate to see the Dome of the Vatican through a key whole! It sounds strange but it's special.
Get into the orange garden just 200 yards from there.
At this point you are ready to leave the crazy traffic of the centre and …. even if you are on an expensive budget, I'd suggest you to take the train. If you have huge and crazy luggage pieces then hire a driver, but thanks to the fast trains (AV, alta velocita') you'll be in Florence in 1 and a half hour.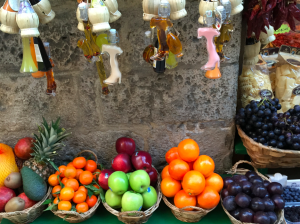 Don't buy your train tickets from home! Here they are a lot less expensive and you can better decide at what time you want to leave. At the train station you have simple machines where to book your tickets at the very last minute.
Once in Florence it has no meaning to pay for a cheaper Hotel in the suburbs, Florence has a little centre and you need to walk everywhere so make sure you'll be just a few minutes from the main area of the Piazza della Signoria, Ponte Vecchio, the Duomo.
If you took your train in the morning, then at noon or earlier you have already checked-in. Walk to the Mercato di San Lorenzo and at the first floor – get the escalators – go for a quite authentic Italian meal. I said "quite" cause it's not the old and authentic way of having lunch or dinner, but it's cool chance to see and taste different dishes of the Italian Cuisine. The area has central tables where you can sit, but there is no table service and you have multiple stations around you where to have a T-bone steak, a good pasta with fish, veggies, ravioli, pizza, lampredotto and so on. Try try try! Have a sample of everything till you can't anymore!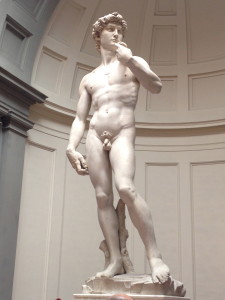 Don't miss the David, at the museum of the Accademia. Don't miss to taste Il Cibreo or Cibreino or Teatro del Sale. They all have the same kitchen and the most authentic Florence Mama's food. You'll find lots of tourists, but it's worth to taste.
If you are in a good shape, walk to San Miniato al Monte for the best view of the city. Take the short cut from San Niccolo' up there or take the longer option through Via San Leonardo (this is a little tricky but your concierge and Google maps will help you finding your way.
So… at this point you have spent two nights in Rome and two nights in Florence. Ready for a country break?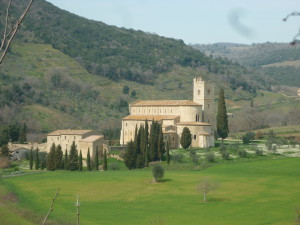 This is Tuscany. Don't forget Florence is the capital of Tuscany, but the whole region is gorgeous and to be explored.
Tuscany has to be "met",  has to be experienced meeting and talking to the people who live there.
They will tell you their stories, no matter if a guide or an old guy, sitting on a bench overlooking a peaceful valley. They are happy to share, happy to know who is interested in their land.
Are you familiar with the Irish attitude? You might be in the middle of nowhere, but whoever is passing by will stop and ask if you need a help. Italy, not in the cities but in the unspoiled areas, is like that.
Let them giving you tips on what's on that week. It might be the date for a yummy food street festival close by. You should go for!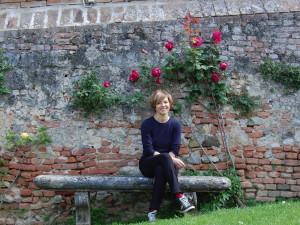 Where to, then? Hard to pick. If you have more days, stay stay stay at least one night in Siena. Not cause it's my home town but really… sick to hear: "Gosh I wish I had booked a night here!". Siena seems small and with not that much to offer at night, but it's an authentic Italian town. Richer, I have to admit, some years ago – now suffering the "wounds" of the corruption stories that made one of the strongest banks of Italy, Monte dei Paschi di Siena, almost sinking… – but still romantic and unique with its Medieval allies and spectacular views.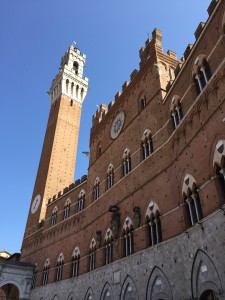 A relaxing break on Campo Square for a drink it's a must!