Tuscany by the sea
Tuscany is famous for its rolling hills and poppies fields, hill top dwellings and authentic medieval art. Then people think about Florence and its Renaissance, the wine, the olive-oil. This is the usual picture of Tuscany abroad.
The region though is a popular destination for Italians too, who choose for the coastline, on summer breaks.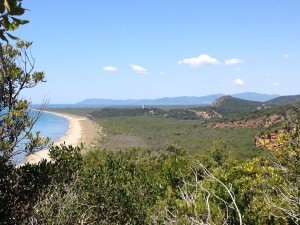 If you want to see how Italians spend their summer, you can go to Viareggio and Forte dei Marmi, north Tuscany. Both towns are at the end of the A11 highway, from Florence to the west. You can even use the train, and have a day off there. It might be a nice alternative on a hot hot summer day, downtown Florence.
The water is not the best, but they are very well organized, in comfort on the beach: large beach resorts, clubs, fancy shops and fancy expensive restaurants. Not a peaceful place, but a glamour one. If you are in the area, have a look at the close by Carrara marble quarries.
If you want to explore an island close by you can reach Elba by ferry, one hour away from Piombino. Worth to go? Kind of, if you are tired of the crowd of the centre.
August must be overwhelming, but if you look for unspoiled spots, like hotel Dino in the Capoliveri area, you'll treat yourself with a relaxing day, having good and simple food, a private beach. An authentic, Italian style, summer break!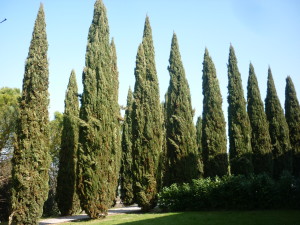 What's my pick?
Just for a day, I like to go to Follonica. It's not charming, it's not elegant, but it's just about what you need sometimes, one hour and 15 mins drive from home, Siena. The water is the clearest and less polluted on Tuscany mainland, and you have the chance to walk for a couple of miles on the beach. Sandy and pleasant, with simple restaurants where to stop at, in order to taste fresh local fish (The best water is near the Camping Tahiti). A little more elegant is the village Castiglion della Pescaia, half an hour from Follonica, by car or by bus. A nice little caste and a charming centre. Too touristy though, too many restaurants getting pricy.
If you want to be close by the sea and taste excellent wines, stop at Bolgheri for a great glass of red.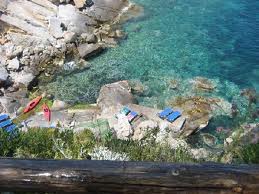 Where to then, for a nice and romantic day?
Hermitage, Giglio island.
Never felt so spoiled… It's a very special place…. the family runs a "house hosting guests", on a piece of a rock, in an area of the island that is accessible just by private boat (there is a trail from the village but it takes 4 hours and it's challenging). Make sure you don't mind it! Once you get there you need to go up many many steps, but the entire hill is part of the property. The whole place is yours…
Your very basic room can be in the main building or out into the woods! It's an adventure… we all eat at the very same time, like at home, and all products are from their little farm. One of the best and authentic meals I have ever had! Try lunch on the terrace too! Stay at least 2 nights. Go for kayak.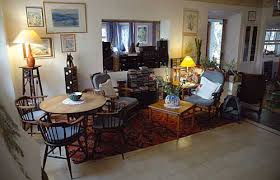 If you like to walk by the sea, the national Park of Uccellina offers very nice options. Long sandy beaches with views – it's the first picture of this paragraph – . In the area of Alberese, some very simple Agriturismo are the places to stay for a few euros. They make breakfast and dinner if you like. The once we tried was Al Vermigliano.
In order to enter the park you need to pay for an entrance fee at Alberese tourist centre. From there you can get a bus to the beginning of the trail. Ask for the daily schedule before you leave. Make sure you have enough water before you start cause no coffee break or stand is available on the way. Keep in mind that all trails have no toilets or snack points. You are in the middle of the woods and sometimes the terrain might be uneven.
All places mentioned above have very reasonable prices. If you are looking for a 5 stars spot, have a look at Pellicano or Torre di Cala Piccola.