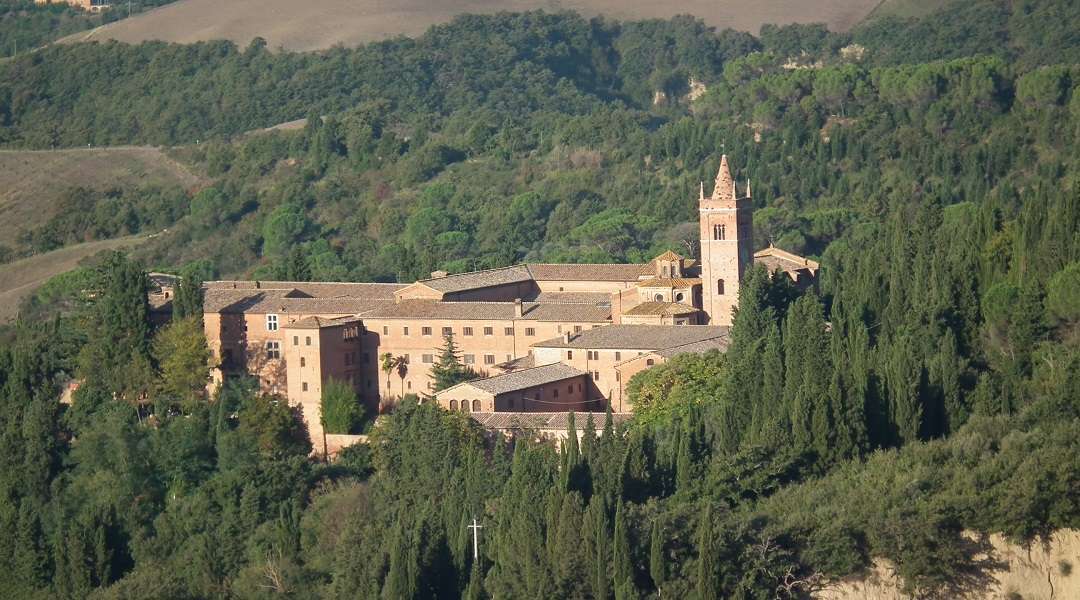 What would an insider pick, for a relaxing day at the Tuscan countryside?
Maybe some easy walking, a visit to a hidden monastery and a stop for a memorable lunch.
Starting from your hotel (driving service not included) we'll head to Monte Oliveto Maggiore, a working abbey surrounded by a beautiful park. Its extraordinary frescos around the cloister, make it one of the still hidden art collections of Tuscany.
A scenic country road will take us then to Montisi, an ancient hilltop dwelling, dating back to the Middle Ages, where we can have a light lunch and a olive oil tasting. It will be actually a real lecture about how we make Extra Virgin Olive Oil. The estate has been awarded for the best quality.
In the early afternoon we'll drive to Pienza, for a walk around the Renaissance village of the southern part of Tuscany, learning about its characters like the Pope, Pius II.
Time permitting and according to your itinerary, we might stop for a sip of Brunello (great full body red wine of the region) or a taste of the local sheep milk cheese, Pecorino.
Entrance Fees
Food
Driving Service