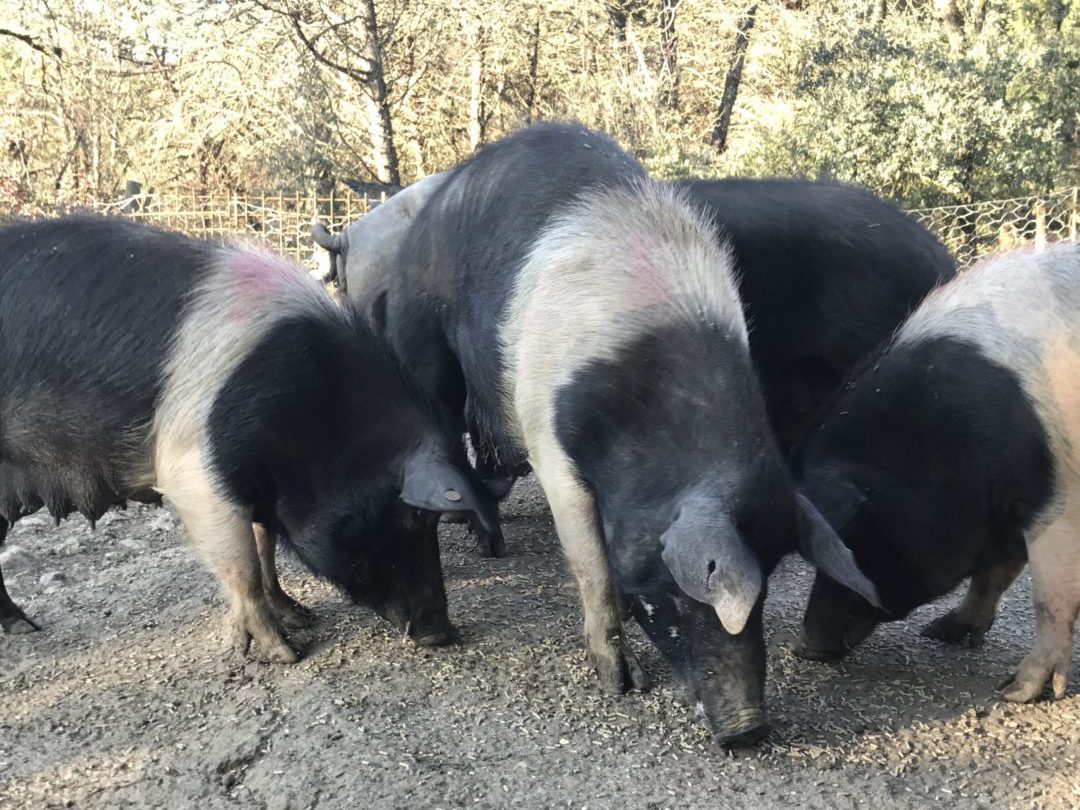 This morning I'll take you through Siena exploring it, through the eyes of a local. A quick look at incredibly old files (736 A.D.!!), should be a must. Why so? Cause we can get a feeling of Medieval lifestyle, cause we can step into one a Renaissance mansion, owned for centuries by aristocrats.  Their family tree is still there! From their balcony we'll enjoy the best view of Campo square. What a treat!
Shall we go the Cathedral then or to a Contrada (clubhouse of a Palio team)? It's up to you. In any case, after a break for lunch, we'll take a short drive to unspoiled countrysides, south of Siena, and we'll go visit a family run farm, where a very special pig breed walks free for about 20 hectars. Some years ago Daniele decided to change his life, move to the country and take care of dozens of Cinta Senese, almost endangered in the 80s. Why then? For passion.
CINTA SENESE is a specific breed of a domestic pig, called CINTA cause of its kind of belt or ring in white. Free range, it makes the best quality of Prosciutto, Salami and cured meats. Old documents report its use in the kitchens of Siena and Tuscany since the 13 hundreds.
Meeting Daniele and listening to his stories will an interesting experience for the whole family. He is not just the super expert of Cinta Senese, he is a master in Olive-oil too! What about a professional tasting?