Ideas and Insider travel suggestions for authentic vacations in Tuscany
Step by step and insider's perspective about art, food and life here

 NO CLUE ABOUT TUSCANY?
Want to try planning yourself?*
*All below information are provided for free in order to help you planning your trip to Tuscany. No responsability can be attributed to www.sienatourguide.com for any incovenince, lack of service or problems you might have during your joureny. You will be the only real dealer and planner of your vacation, putting it together your own way. If you need further assistance you can contact me to revise your itinerary together with a little extra cost for consulting. A proper travel agency service is available too and I'll be happy to introduce you some great trusted travel professionals based in US or Tuscany.
First of all, what's Tuscany?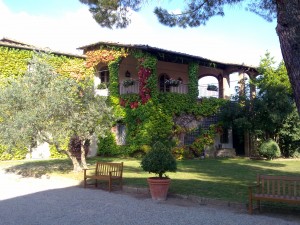 Tuscany is a central region of Italy and possibly larger than what you would expect and picture in your mind. It's the place where, according to the season, you'll find the postacard landscape of rolling hills and cypress trees, poppy fields and sunflowers but it's even the area where lots of Italian fashion brands are based. You can actually get lost in shopping!
Not to forget: some of the best artworks of Italy (Michelangelo's David for example) are there.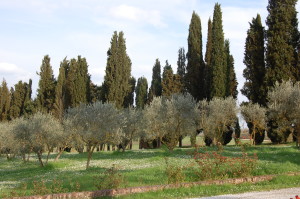 Food is incredibly tasty and full of pasta dishes, jummy beef, veggies, cold cuts and sheep milk cheese. What about wines? Great house wine is usually served at the table in many trattorias but Tuscany produces super labels, at the top of the list in quality, as rated by Wine Spectator!
In other words, in Tuscany you can find all the best stereotyps of Italy: art, a helthy and safe environment, good food, good people, spectacular landscapes.
Quite many good reasons to book for vacation to Tuscany!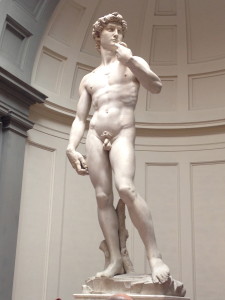 Where is Tuscany? How big is that?
Have a look at the map and get a rough idea about times and distances.
Is Florence part of Tuscany?
Florence is in Tuscany, actually it is the "capital" of the region. So… when in Florence at a restaurant or at a coffee bar you meet somebody you want to share your great experience of the day with, don't say: "today I had just a beautiful experience in Tuscany, Gosh, it was incredible…". like coming back from a safari day! Downtown Florence is "downtown" Tuscany, although a city.
What should you do there?
A few useful info:
Planning
In order to decide where to stay and where to go, how many places you can see in a day and so on, don't have just a quick look at a regular map cause distances seem short (thinking of a wide and fast highway) but winding roads make time streching.
You need an hour and a half – fast train – from rome to florence, but you need almoust an hour – if by car – from Siena to San Gimignano and a lot longer if you decide to use busses! So… don't think you can see all and pick just what's in your priorities.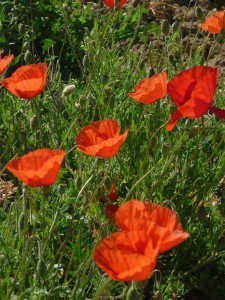 If art, you can avoid hiring a driver or renting a car. The best is concentrated in big towns and with a little patience, you can take advantage of public transportations (but remember nobody will lift your luggage… so travel light or decide to have a base where to leave some stuff while moving around just with a little bag – better if a backpack cause many streets are bumping!!!).
If you want to focus on the country, the people, the villages, the food, then have a private vehicle cause there is no other way to get into the genuine and authentic spots.
Remember Tuscany is a region to "walk about". Get prepared with good and comfortable shoes.
Florence is busy and big enought to be called a "city". The centre though is not too large and you can walk everywhere. 2 or 3 days there are necessary.
Siena is a town with a charming centre and lots of things to do, enjoy it for at least one entire day and if possible, stay overnight. Pisa and Lucca are quite large too. Most of tourists go to Pisa just for a picture to the leaning tower, but a few more hours to shop along the main street – Borgo Stretto – might be worth.
Lucca needs at least 4 hours, being the whole centre traffic free, very charming and authentic with ancient churches and lovely shops (remember they love their lunch break and no shop is opened from 1.00 pm to 3.30 or 4.00 pm, so no shopping at lunch time).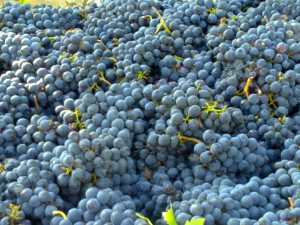 Volterra, San Gimignano, Pienza, Montalcino, Montepulciano are smaller villages and you can organize your schedule putting some of them together on the same day.
Have a look at some of my tours. For example: San Gimignano and Volterra one day.
Montalcino, Pienza, Montepulciano or Montisi another day (according to where you stay).
2) How many days do you have? Is Tuscany your main destination or is it part of your trip to Italy?
More is always better and it's up to you and your time but… to enjoy Tuscany you need at least 3-4 days (better if a week).
It's quite common to stay in Florence – or in the surroundings for cheaper options – and then go daily to visit towns close by like Siena, Pisa, Lucca, San Gimignano. It's a possible itinerary but it's the everybody's itinerary.
My suggestion is to get out of the crowd – at least for a couple of days – and stay at authentic places. Choose one of the tiny villages, talk to the people, meet and cook with them. It's a truly life experience. Don't miss it.
In SEE MUST TOWNS OF TUSCANY you'll find some info about the spots nobody wants to miss, while in the HIDDEN CHARMING SPOTS OF TUSCANY you'll see how to get out of the beaten paths.
Plan your tour at your own pace, at your own taste!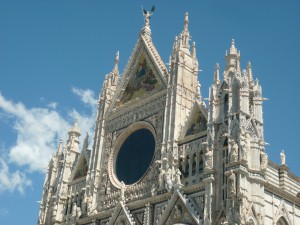 Is it safe? Can you move around alone?
The main answer to this question is YES, Tuscany is safe and you won't have problems in walking around alone. That said, don't leave your iPhone last version unattended, avoid walking with a visible "roll" of hundreds of dollars in your pocket just to go buy a postcard of 30 cents and don't wear all your best jewelry in the morning while on a cue to a famous museum… In other words, try to avoid attracting attention. The area has lots of tourists and somebody might know you are travelling with cash.
Should I bring dollars or travel cheques?
In Italy we still pay many things in cash (Euros). Lots of stores won't accept credit or debit cards for something which is less then 30-50€. So make sure you have everyday some cash on. Don't use travel cheques cause they will charge you lots of money for exchanging them (it's a fixed fee for each, so don't bring travel cheques of 20$! You'll pay each time 10€ of commissions!) and you need to go every time to a bank that in Italy have strange opening hours and mostly closed on Saturdays and Sundays.
The best is to have euros in cash and to remember the international code of your card to withdraw at an ATM anytime you want. Don't forget: your bank is always offering you the best exchanging rate. (US Dollars can be changed easily but the commissions are usually pretty high and you must have your passport with you).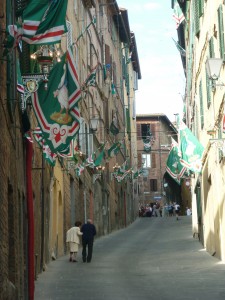 Do people speak English?
Most people do and they are very helpfull and friendly. In case of not speaking the language, they will do their best to to make themselves understood! Just follow their hand signs! You'll get it!
Should you travel by train or by car?
Totally up to you and depending on your budget. If you decide to travel by train don't buy the tickets in your country (expecially if US) cause they are way more expencive than here and they don't admit changes (in case of change you must purchase another ticket and ask for refund once back).
So.. a few days before the day you need it, get online and buy your voucher at www.trenitalia.com They have an English version of the web site and you don't need to print your ticket. You'll receive an email with a "code" you need to show the controller (showing up anytime on the train during the ride). Don't try to get on a train with no ticket cause the control is very strict!! On fast trains (frecciarossa and freccia argento) second class is more than comfortable, clean and pleasant. You can trust it. On regual trains instead – where first class would be appropriate and appreciated – most of the time it simply does not exist…. Sorry for that.
For regular and short ride trains you can buy your tickets at some automatic machines you find at the main train station entrance area. You can pay with credit cards and you can read all info in English. It's easier than how it sounds.
Timing references:
Firenze (Florence) – Venezia (Venice) fast train: 2 hours
Firenze (Florence) – Milan (Milan) fast train: 1 hour and 40 mins
Firenze (Florence) – Roma (Rome) fast train: 1 hour and a half
Roma (Rome) – Venezia (Venice) fast train: 3 hours and 45 mins
Roma (Rome) – Milano (Milan) fast train: 2 hours and 55 mins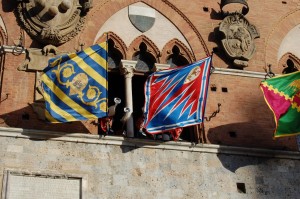 If you decide to travel by train then you can still decide to rent a car or a car and a driver for a few days to explore Tuscany at your own pace. If you'll be driving, navigator or not, you'll get lost, keep it in mind. But it will be fun and interesting. Don't worry if it happens. If you hire a driver it will be easier but a lot more expencive (prices vary from 300 to 500 € a day).
Minor cities in Tuscany can be reached from Florence by train or by bus too but it will take a little longer. Check times on www.trenitalia.com.
 Where should you land?
Tuscany has two airports: Florence and Pisa. Both of them are ok. Florence more central. If you are booking an international flight take advantage of getting right there, it should be the very same price. If you have time though and you can stop in Milan, don't think it's a bad idea. Having been the most industrial centre of the country for many decades has a kind of reputation that does not put it at the top of the list of the "must see places of Italy" but in my opinion it should be! It's at the moment the only real international centre of the country, it's clean, not dangerous, renovated and for sure the very centre of the Italian fashion. Wizard and interesting! Fashion is in the streets more than in windows. I love it!

Possible to have a 5 Terre Getaway – from Tuscany – ?
Sure! Let's say that 5 Terre (5 villages – Terre means earths – very steep, built on rocks right by the water in a region nortwest of Tuscany – Liguria – Gorgeous views, colorful homes. Avoid the high season!) bacame quite famous after Rick Steves wrote about it some years ago. It's a lovely area I would suggest you, expecially if you like walking and hiking. The villages are beautiful and the best is the tough trail (one of the few communication ways for ages apart of the sea) which can be walked in a day.
Some agencies like www.walkaboutflorence.com organize good – and value for money – daily excursions to 5 Terre, leaving early in the morning from Florence main station.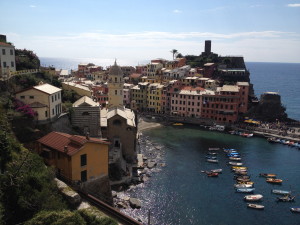 Before planning a trip there though don't forget to check the weather. I rarely say that, cause I like to enjoy places any time and in any condition, but the 5 Terre area is different. In case of bad weather some trails will be closed as far as they suffered serious slides in the past. Be carefull then and if you want to hike there, be prepared with hiking boots, and proper clothes according to the season.
Doing it in and back from Florence in a day will be beautiful but tiring. Keep that in mind. Do it if you have no other option and no more time. My suggestion is to spend at least one or two nights in the area.
More info in the 5 Terre paragraph.
 What about solo travelers?
As I said before Tuscany is not dangerous and you can esily travel alone. It would be good though to have some company once in a while and share some costs for seeing and experiencing better the country.
A possible solution then is to stay at somebody's flat, having the chance to meet the locals, talk to them, have breakfast together and get some useful tips.
If you want to keep your budget low it's a great option! Then daily you can decide to explore some villages with me, rent a car or share a cooking lesson. Get into the Italian lifestyle!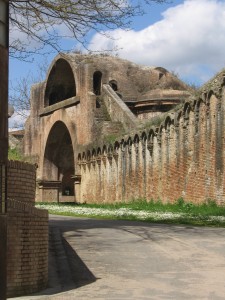 When to go?
Spring (April through June) and Fall (September-Ocotber) are the best seasonds for the nature in Tuscany and its beautiful landscape. July and August can be hot, the other months can be very chilly or rainy. That said, keep in mind that in the high season (spring and fall) many sites mentioned could be very busy – especially Florence – . To avoid the crowd November, December, January and February can be a good choice, plus the very good offers of the "off season". You never know how the weather is going to be, but you can save up to 60%!
If travelling in winter – November through March – make sure you put a heavy jacket in your luggage.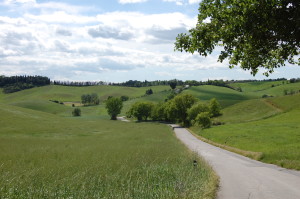 Read the latest car news and check out newest photos, articles, and more from the Car and Driver Blog.